EARLY YEARS (KG1 and KG2)
What can you expect from us?
High quality lessons delivered through our virtual classes connecting your child to their classmates and teachers. Our lessons offer a truly tailored learning experience with our creative and inspiring blended learning methodology, linking online and offline activities. Your child will continue to achieve their required learning objectives and skills via our safe and secure online platform. Our blended approach combines different learning techniques to ensure that your child can get the most from their engaging learning journey. Developing important literacy skills through story time to refining motor skills with creative play, our virtual early years' classes deliver quality lessons equivalent to the face to face classroom time. Learn more about our virtual learning process for different grades below.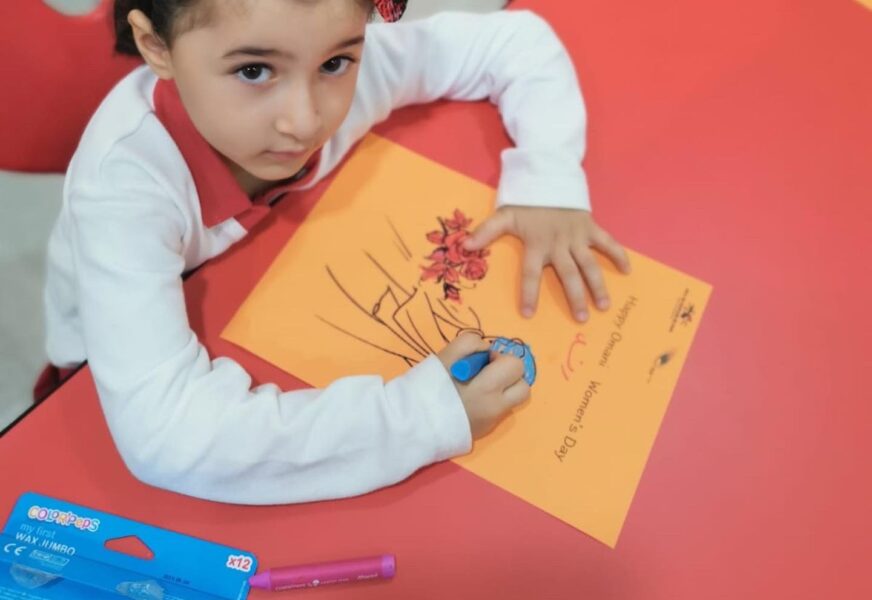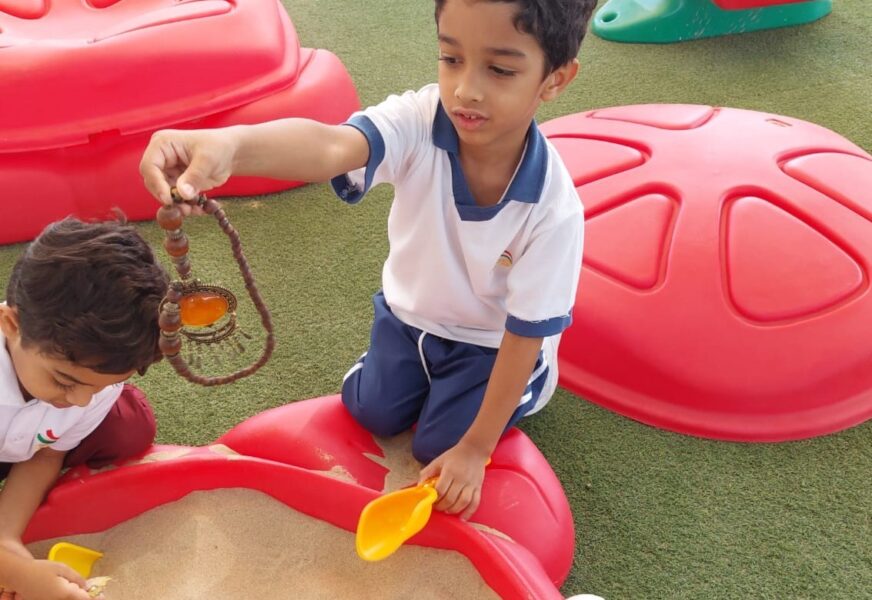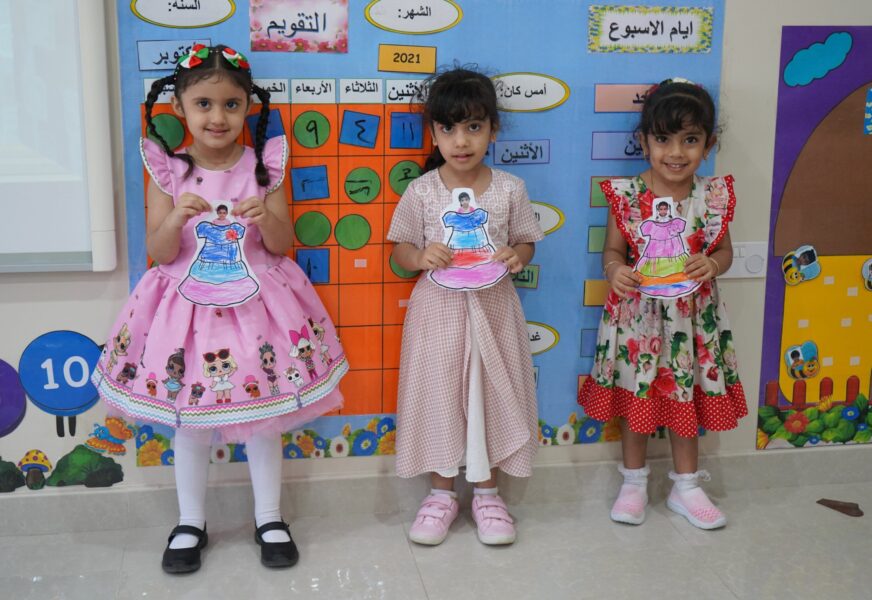 Skills That Children Will Learn
What is the Early Year's school life experience in AlRaneem Private School?
We welcome your child into their classroom through our virtual learning experience supported with high-quality resources and creative online learning and teaching activities. Your child will continue to take their first steps into early years' education from home. Inspired theme based learning makes every virtual school day productive and enjoyable. Your child will:
Virtual learning at Al Raneem includes a strong partnership between the home and school. As parents, you will receive regular updates from your child's teachers on their progress and academic achievements.
Early Years
Benefits for parents
Immersing ourselves within our child's play brings back fond memories of our childhood. Taking the time to engage in play with our children and follow their lead is a great stress reliever. For that moment in time nothing else around us matters. Our minds feel stimulated in different ways as we problem solve and rise to the challenge of 'defeating dragons' and being a 'shop keeper'. Above all it will strengthen family bonds. When children play they are figuring out the world around them. They demonstrate their learning and experiences organically. When we take the time to play with our children we find that the knowledge, skills and language that occur are pleasantly surprising. It reveals a depth of learning that isn't always apparent in traditional 'learning' activities.
Remember:
-> Follow your child's lead
-> Repetitive play is positive
-> If it is permitted and safe to do so, venture outside
-> Share your childhood games
-> Enjoy and get into character
All these skills and qualities are key learning attributes needed throughout our entire lives. The chance to develop them through play will pave the way for specific areas of learning to develop such as literacy and mathematics.
If ever parents get worried that their children are not learning enough, we should remember that for early years' children learning is magnified when experiences are practical, engaging, and fun. The heart of early years is active play-based learning. We encourage all parents to have fun and embrace play at home.
What do parents say about us
Testimonials
Let's explore what Parents have to say about us.

من المدارس العالمية المتميزة ثنائية اللغة في السلطنة وبها كوادر رائعة من إدارة واستاذة وكوادر فنية نتمنى لهم التوفيق وتخريج كوادر متسلحة بالعلم والمعرفة والمهارات لخدمة الوطن الحبيب والقائد المى حفظه الله ورعاه .
I have been in this school for my whole life..I cannot imagine how many friends I have made and how many teachers I love, this school is very original in my opinion I'm glad to stay here in this school to study new stuff ❤️
صرح علمي متكامل وبأذن الله دائما في تقدم وازدهار وبرؤيه مستقبلية شاملة ومتطوره وهي لي شخصيا بيتي والذي اسعي من خلاله الي بذل الجهد ٠ دائما في تقدم ورقي مدرستي الغالية وأفتخر انني من العاملين داخل هذا الصرح العظيم
EXPLORE EARLY YEARS
Gallery
Children practicing their gross motor skills in the play area.
Building their muscles and coordination skills

HOW TO ENROLL YOUR CHILD TO A CLASS?
Interested in good preschool education for your child? Our kindergarten is the right decision!