Why choose us
With Al Raneem, we always put the quality of teaching first, please rest assured when sending children at Al Raneem International Private School.

Daily Academic Progress
We provide consistent communication between the school and home
Digital School
We prepare our students for their technology-driven futures, equipping them with the Digital Literacies that have already become essential life-skills.
Global Citizenship
We believe that through education, our children will learn how to be global citizens and realize our individual and collective impact on the world around us. Our students are engaged with the 21st century problems and finding solutions to tackle them locally and globally.
Sustainable School
We strive to foster the next generation to become responsible, powerful and inspiring leaders by ensuring to instill a sense of awareness in children. We are committed to making Al Raneem School environmentally sustainable through the influence of education in serving young people to shape their future environments in a knowledgeable manner.
How To Let Your Child Study At Al Raneem International Private School?
Let your child attend Al Raneem School to help your child develop comprehensively in all aspects.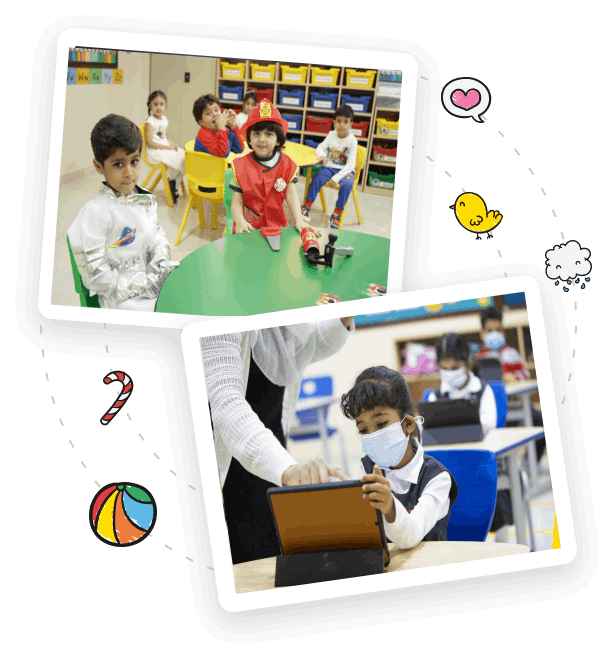 Guiding The Young Generation To Success.
Al Raneem International Private School is one of the renowned private schools in the Sultanate of Oman located in Al Amerat – Muscat. The school has its own state of the art building with top quality state of the art facilities, services and technology. Mr. Karim Baksh Al Balushi, a famous educationalist is the Owner and Chairman of School. Al Raneem Private School is a bilingual school that follows the Cambridge International program and curriculum from Grade 1 to Grade 12 and IEYC for Kindergarten. The school changed the name in year 2017 as "Al Raneem Private school". Today RPS is recognized as top Schools of Oman.
Our Vision
To empower our students to be self-directed and lifelong global leaders, who are capable of meeting the future challenges.
Our Mission
Al Raneem aspires to build a safe digital educational environment, that focuses on equipping lifelong future leaders with global awareness skills; in order to have the ability to come up with innovative and creative solutions, and keep up with the 21st century's demands, while preserving the Omani culture and identity.
Things For Kids
Kids Activites
Infant classroom offers strategies for building positive relationships, helping children develop self-regulation and responding to challenging behaviors.


Programs and Curriculums
Dear parents, we would like to thank you for choosing the Al Raneem International Private School in the process of considering and planning your children's..
What facilities we have for our children
Our Facilities
With Al Raneem, state of the art facilities can be availed by the children

What do parents say about us
Testimonials
Let's explore what Parents have to say about us. Let us know what you think of today's newsletter and what you'd like to.

من المدارس العالمية المتميزة ثنائية اللغة في السلطنة وبها كوادر رائعة من إدارة واستاذة وكوادر فنية نتمنى لهم التوفيق وتخريج كوادر متسلحة بالعلم والمعرفة والمهارات لخدمة الوطن الحبيب والقائد المى حفظه الله ورعاه .
I have been in this school for my whole life..I cannot imagine how many friends I have made and how many teachers I love, this school is very original in my opinion I'm glad to stay here in this school to study new stuff ❤️
صرح علمي متكامل وبأذن الله دائما في تقدم وازدهار وبرؤيه مستقبلية شاملة ومتطوره وهي لي شخصيا بيتي والذي اسعي من خلاله الي بذل الجهد ٠ دائما في تقدم ورقي مدرستي الغالية وأفتخر انني من العاملين داخل هذا الصرح العظيم
About the ACHIVEMENTS
Our Achievements
We are proud to showcase our achievements in different verticals

HOW TO ENROLL YOUR CHILD TO A CLASS?
Interested in good preschool education for your child? Our kindergarten is the right decision!